Energy management system
The energy management software suite is a day-to-day work tool for the company management and engineers allowing handling large quantities of data, data analyses, preparing reports and queries on a easy- and simple-to-use user interface.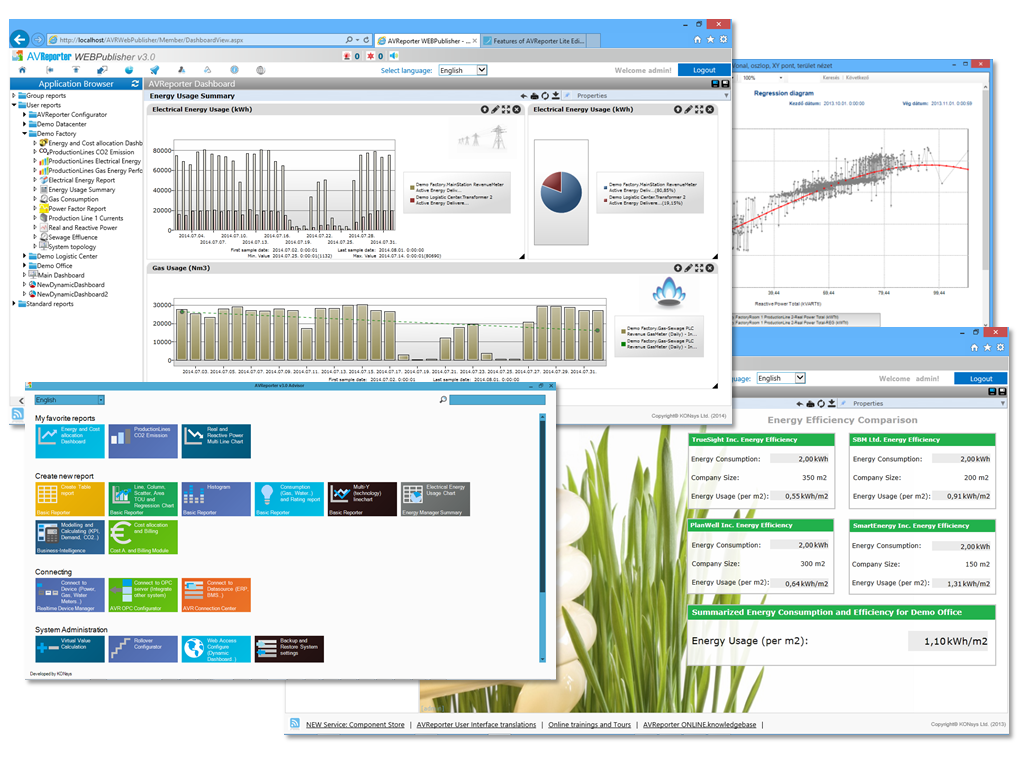 Simple-to-use user-friendly interface (multi-lingual support)
High-performing modular structure, scalable system (rapid operation, efficient utilisation of resources)
Possibility of data handling and analysis on a single interface in place of several systems (integration of systems - BMS, EMS, ERP, SCADA..., cost efficient solution)
Handling various consumption types (electric energy, gas, steam, water, waste water etc.) on a complex single interface
Preparation of allocation reports for energy cost and internal cost (invoicing tasks - even against subconsumers, realisation of cost reduction goals)
In case of a production or provider unit, exact determination of energy or consumption costs broken down to product or service (Individual consumption reports, ABCD energy efficiency reports, Energy efficiency and cost analysis statements)
Solutions personalised in a flexible way according to user needs: individual reports, support of local needs - application of language, currency, date format, individual appearance, individual calculation methods
Unlimited possibilities of report preparation functions: KPI reports, Green House Gases reports, CO2 emission reports, Optimisation of energy reservations, Analysis of quality characteristics, Demonstration of efficiency on use of renewable energy sources etc.